As July rolls around and temperatures reach the high 90s, we all secretly desire to go to the beach with our retro swimsuits and dip into the cold water. But when you're at FIT, you just can't do that. To solve your problems, I've got a DIY on cut-out shirts inspired by the people I've met in my Fashion Forecasting class (more on my first day experience in class later).
1. Side-Tie Tee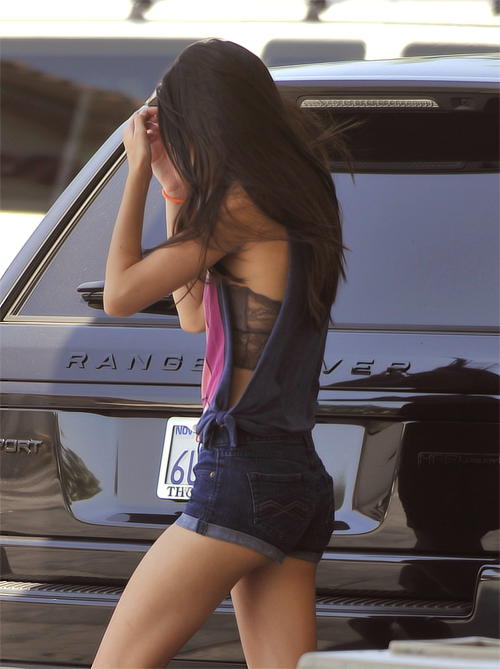 -Take your t-shirt & cut vertically down on both sides
-Tie the bottoms
-You're done! Simple & easy
2. Tied-in-Front Tank
-Take any old tee and cut off the sleeves
-Cut the neckline
-Cut the back of your shirt straight across near the hips
-On the material left in the front, cut it so there's a triangle
-Cut through the middle of that triangle so two sides form
-When wearing, tie the two parts and you've got a knotted tie on the front of your tank top
Other simple ideas to try: heart tee (cut out a heart on the back of your shirt), ombre tees/tanks, lace up side tank (made by cutting the sides, sticking holes, lacing through the holes like a shoelace)
These ideas were inspired by the diverse and fantastic people I've seen and met at FIT. Initially I was nervous about entering my class, but when I first stepped into the room, I saw all of my classmates and was hit by the multitude of styles. Everyone was fashionable but in their own unique way. I loved seeing gladiator sandals to my left and Nike hightop sneakers to my right. The people and professors are incredibly warm and kind. Tomorrow we're going to hit up a few stores and analyze trends for the Fall 2015 season. I'm ready to bust out my camera and notepad for all the fashion I see.
Keep watch for my post tomorrow where I showcase Fashionable Students of F.I.T!
Hugs & Love,
The Style Saviour