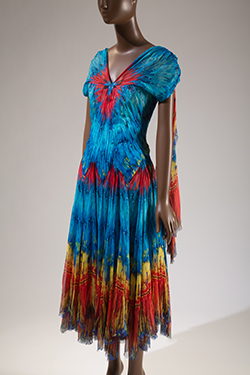 Force of Nature, a new exhibit part of the Museum at FIT, examines the complex relationship between fashion and the natural world.
The exhibition reveals how nature has historically influenced fashion, and how fashion can serve as an indicator of society's relationship with the natural world.
In eighteenth century Europe, for example, nature became an object of renewed fascination as a result of overseas exploration. This fascination found expression in garments that featured depictions of exotic plants and animals.
This exhibition is open now until November 18th, 2017. Explore the Force of Nature online resource. It offers additional information about science topics covered throughout the exhibition.
MB